AXIA South Cikarang
Jl. Pajajaran No.7, Desa Sukaresmi, Lippo Cikarang, Bekasi, INDONESIA 17550
Tel.+62-21-2808-5001 Fax.+62-21-2808-5002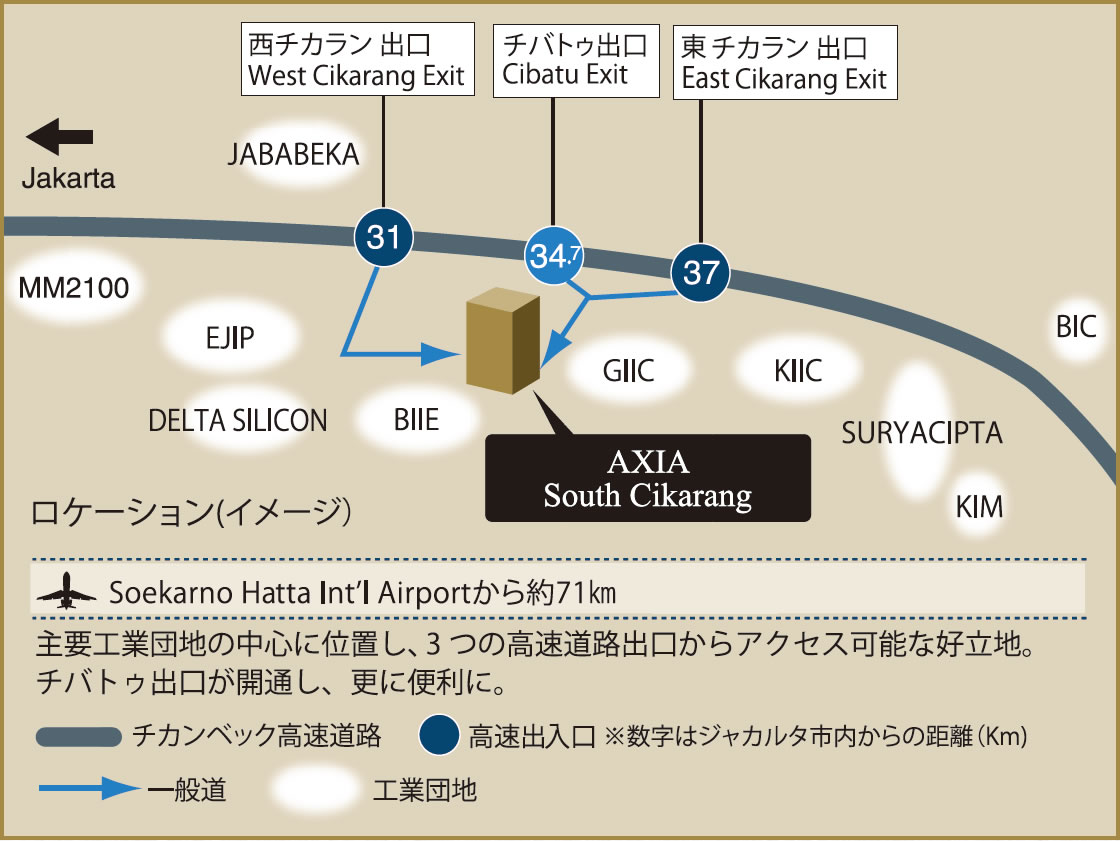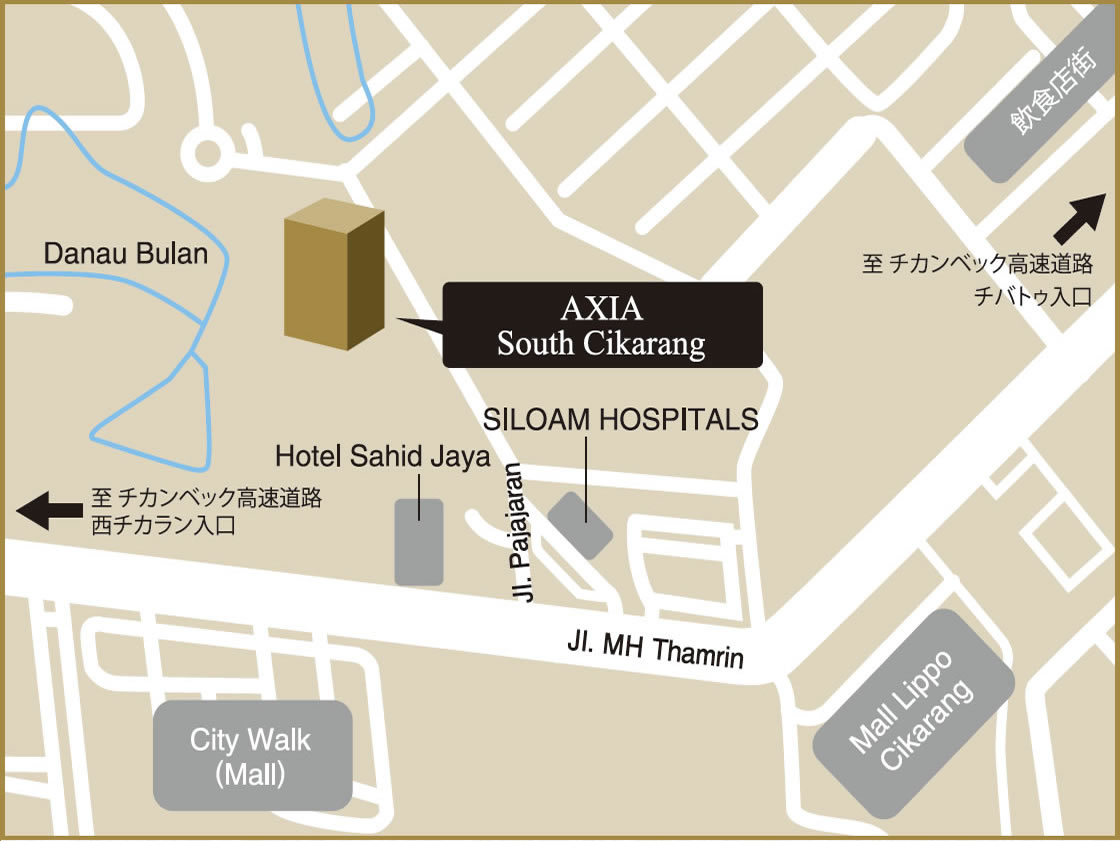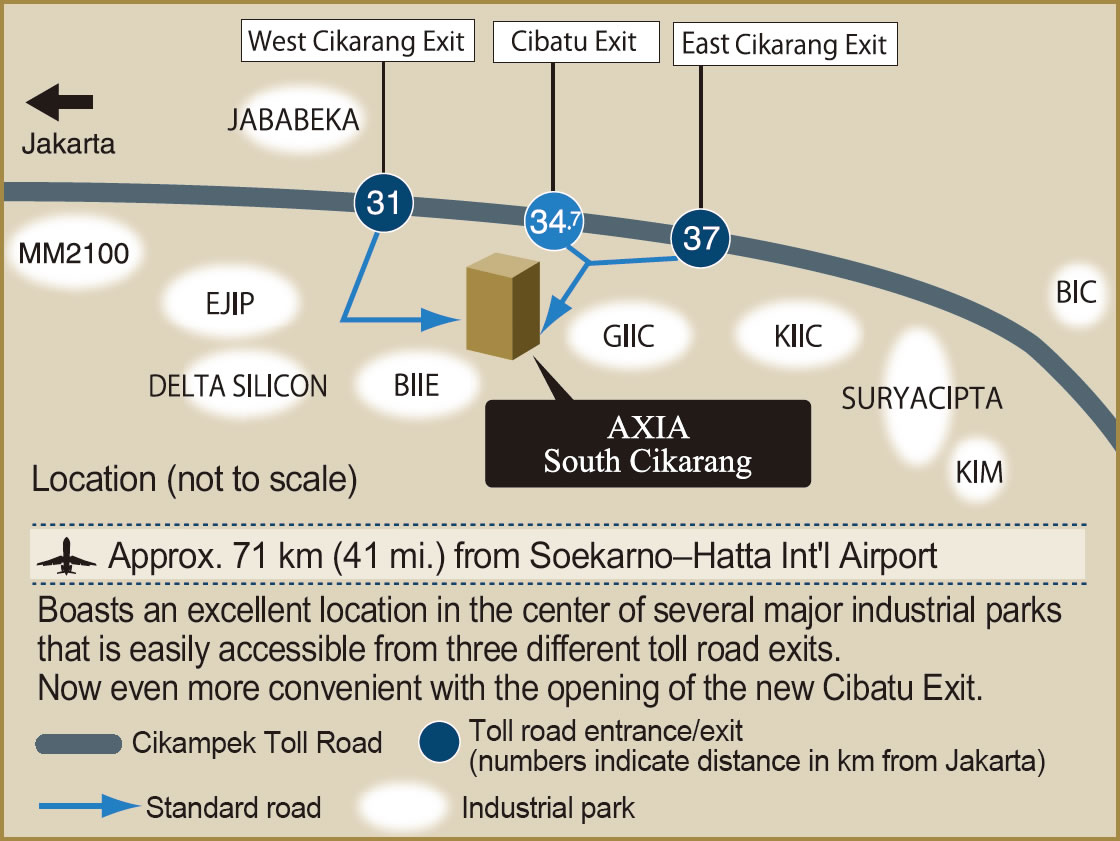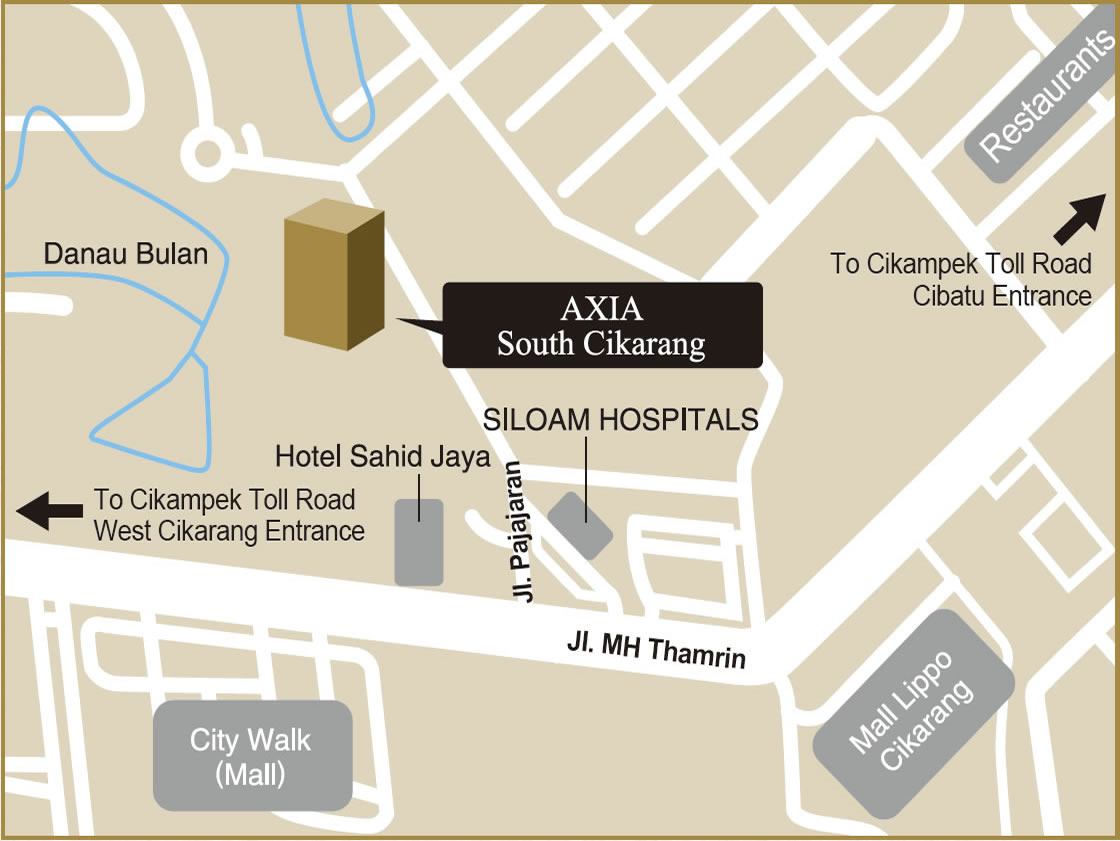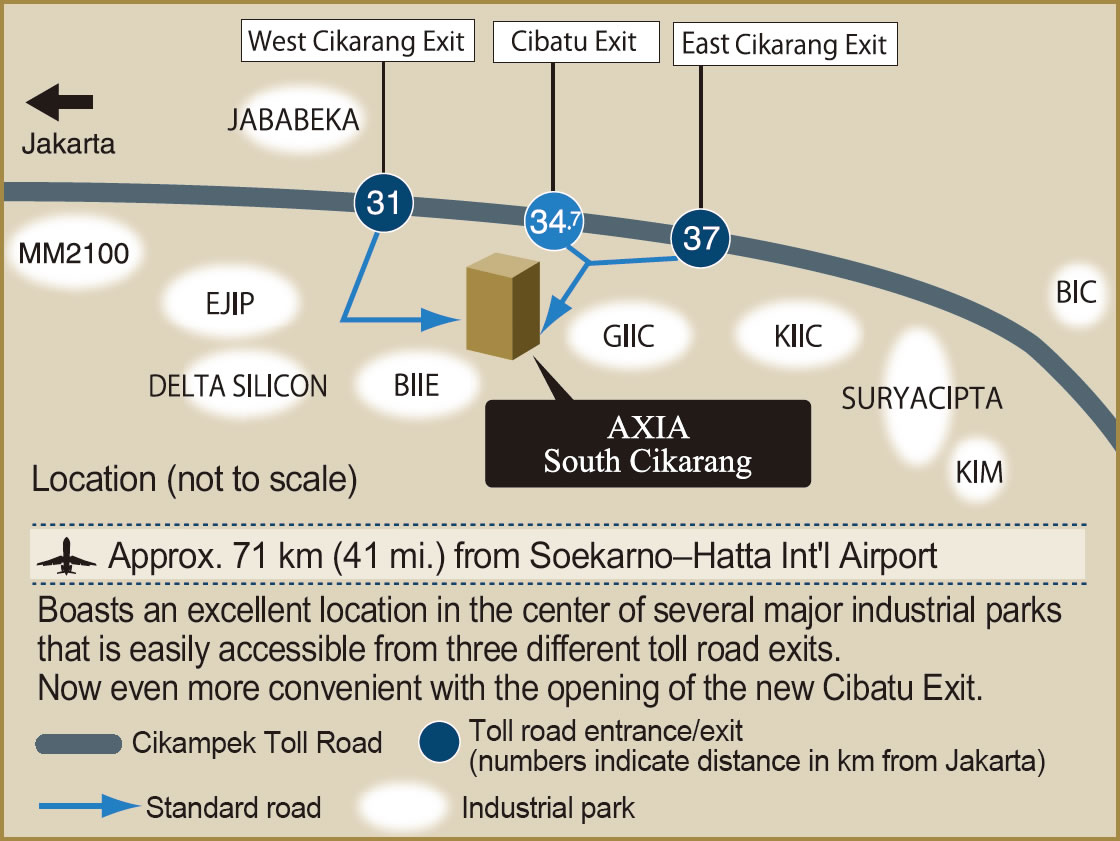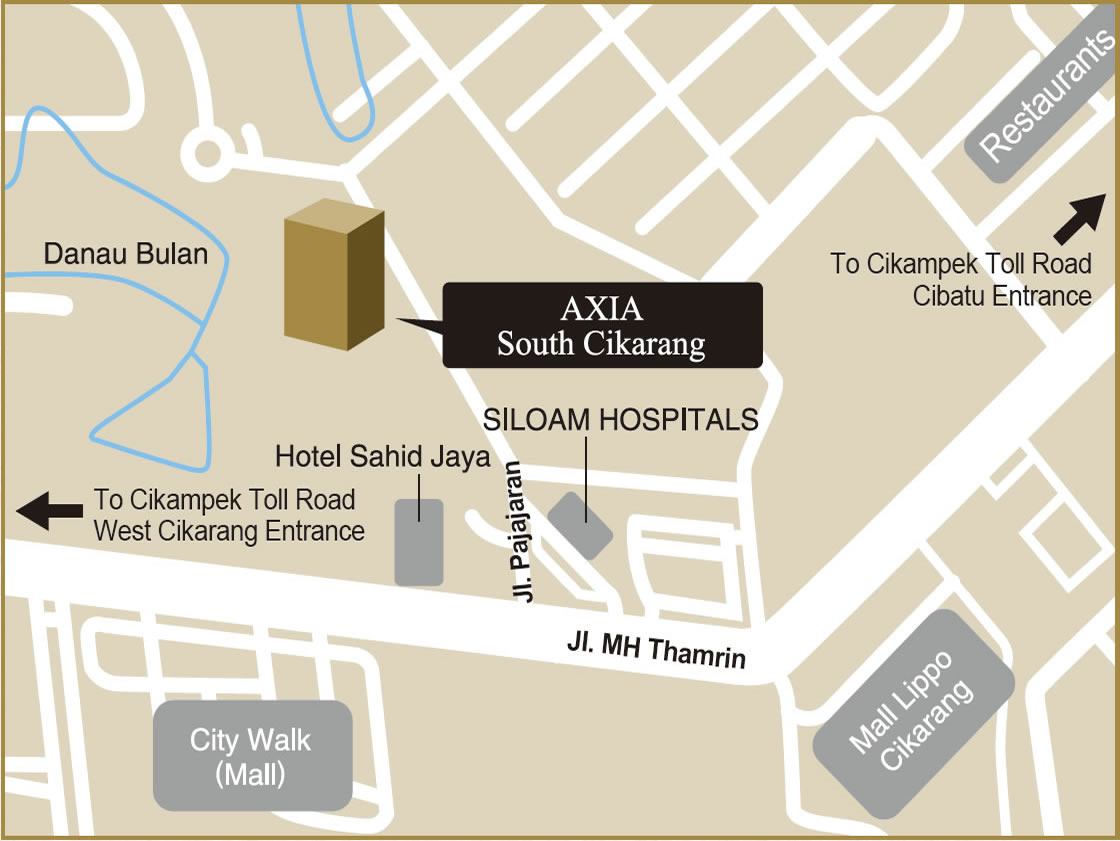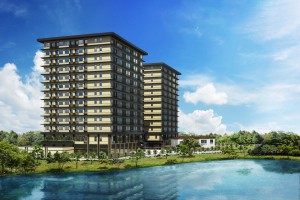 スカルノハッタ国際空港から約71km
主要工業団地の中心に位置し、3つの高速道路出口からアクセス可能な好立地。
工業団地へのアクセス
JABABEKA、EJIP、GIICまで10~20分
MM2100まで20~40分
KIIC、SURYACIPTA、KIMまで30~60分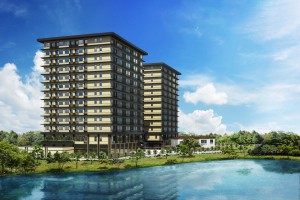 Approx. 71 km (41 mi.) from Soekarno-Hatta Int'l Airport
Boasts an excellent location in the center of several major industrial parks that is easily accessible from 3 different toll road exits.
Access to the industrial park
Approx. 10-20 minutes to JABABEKA, EJIP, GIIC
Approx. 20 ~ 40 minutes to MM2100
Approx. 30 ~ 60 minutes to KIIC, SURYACIPTA, KIM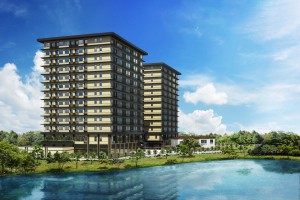 Perkiraan 71 km (41 mil) dari Bandara Internasional Soekarno-Hatta
Lokasi strategis di tengah beberapa kawasan industri yang mudah diakses melalui 3 pintu keluar tol yang berbeda.
Akses ke daerah industri
Kurang lebih 10-20 menit ke JABABEKA, EJIP, GIIC
Kurang lebih 20 ~ 40 menit ke MM2100
Kurang lebih 30 ~ 60 menit ke KIIC, SURYACIPTA, KIM